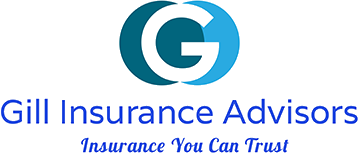 Gill Insurance Advisors
2680 E Main Street, Suite 116
Plainfield, IN 46168
Get Directions
1024 Iron Point Road
Folsom, CA 95630
Get Directions
Welcome to Gill Insurance Advisors
Shopping for insurance is of the utmost importance. Whether you need protection in Indiana, California, or anywhere else, Gill Insurance Advisors is capable of helping you. Our independent agents will show you how easy it can be to get the coverage when and where you need it the most. We have offices located in Plainfield, IN and Folsom, CA.
Types of Insurance
There are all sorts of insurance that can be used to protect your life. In Indiana and California, we work to write policies for various types of insurance:
Auto
Home
Life
Renters
Motorcycle
Umbrella
Commercial
The types of insurance you require depend on whether you have a vehicle registered with the state, what you drive, and more. Rather than guessing at what insurance policies you need; our agents can work with you. We're here to answer questions and provide you with the coverage you can depend on.
How to Customize a Policy
You never know what can happen. If an accident occurs while you're driving down the road or there's a natural disaster that affects your home, you want to file a claim. Insurance policies are not one-size-fits-all. As such, they need to be customized to provide you with the level of coverage you need.
Our agents can customize a policy by getting to know more about you. We'll establish your risks and look at how insurance policies can help to protect you. We'll recommend different insurance products that can be used. We'll also work to find affordable policies by getting quotes from different insurance companies.
When you have more comprehensive insurance, it can ensure you're better protected. After all, it's a lot easier to file an insurance claim than to have to pay for everything out of your own pocket.
Learn more about getting the insurance policies you need by contacting us at Gill Insurance Advisors. We'll work to get you a customized policy that works for your life, whether it's in Plainfield, IN, Folsom, CA, or anywhere else.
Read the Latest Insurance News